The Library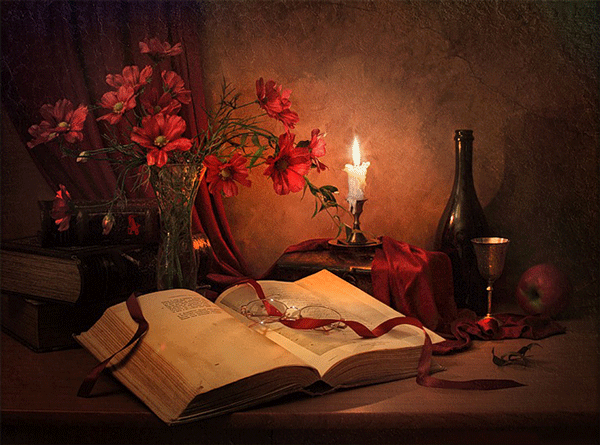 Welcome to my Library. The room is cosy and there is a warm an ambient glow from a crackling fire in the fireplace. There are warm cushions, soft blankets, and a small, ginger kitty snoozing on a long, comfortable couch with plenty of room for you to stretch out on. Pour yourself something sumptious and satisfying, grab a book from the shelves, and relax.
I read a lot of non-fiction on the topics of spirituality, witchcraft and paganism, as well as other topics that are parallel to my interests of education and living in harmony with the earth. I also like to read a bit of fantasy fiction, as well as graphic novels.
Books read in 2022:
Braiding Sweetgrass: Indigenous Wisdom, Scientific Knowledge, and the Teachings of Plants by Robin Wall Kimmerer
Transformative Witchcraft by Jason Mankey
The Path of Paganism by John Beckett
78 Degrees of Wisdom: A Tarot Journey to Self Awareness by Rachel Pollack
Creative Schools by Ken Robinson
By Earth by T. Thorn Coyle
By Flame by T. Thorn Coyle
The Cat Who Saved Books by Sōsuke Natsukawa
Lore Olympus: Volume One by Rachel Smythe
Children of Blood and Bone by Tomi Adeyemi
The Rebirth of Witchcraft by Doreen Valiente
Entering Hekate's Garden by Cyndi Brannen
Cunningham's Encyclopedia of Magical Herbs by Scott Cunningham
Art Magick: How to become an Art Witch and unlock your creative power by Molly Roberts
In time I will be adding a key and some reviews to the library, as well as a section on tarot.